Adress

Prof. Dr. Gunnar Stevens
Kohlbettstraße 15
Room: US-F 111
57072 Siegen
How to find us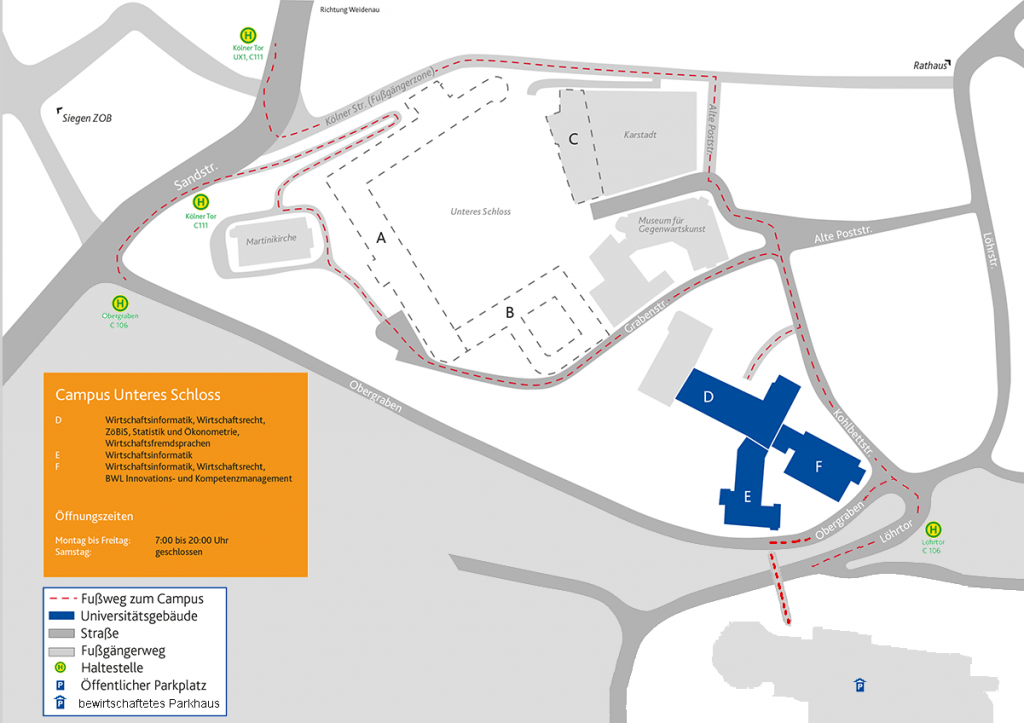 Connection by bus and train (distance from Siegen central station/ZOB 10 minutes on foot):

At Siegen main station, cross the square in front of the station and walk through the pedestrian zone (Bahnhofstraße) across the square in the direction of Sieg (slightly to the left). Then cross the Siegbrücke bridge in the direction of Kölner Tor. Cross the street at the traffic lights and walk up the pedestrian zone (Kölner Straße). This path will take you past "Karstadt". Walk past it and then turn right in the direction of Alte Poststraße. The latter becomes Kohlbettstraße, where you will find the LWH -D,E and F buildings. For the buildings in the Unteren Schloss, turn right into the Schlosshof on Alte Poststraße in front of the "Museum für Gegenwartskunst" building.
Connection by car (distance from car park Altstadt / Löhrtor 2 minutes on foot):
From the Autobahn A 45 take the exit Siegen (No. 21) onto HTS (B54 / B62) in the direction of Siegen/Netphen until you reach the exit Siegen-Eintracht. From there on Koblenzer Straße direction Unteres Schloss. Follow the signs to the parking facilities.